Engineer your positive impact
Tractebel is a global community of 5000 imaginative experts engineering a carbon-neutral future. Through our game-changing solutions for complex energy, urban, nuclear and water projects, we help our clients create a positive impact towards a sustainable world, where people, planet and profit collectively thrive.
Work environment
You will work as an engineer for our Buildings Department in Ghent, responsible for engineering and consulting services related to the development and realization of buildings, including tertiary, industrial buildings, and sport infrastructure. These projects cover feasibility, basic design, detailed design, technical assistance during construction and on-site monitoring of construction. Our activity is mainly situated in Belgium, although we have worldwide projects in specific market segments.
Tractebel applies the philosophy of flexible working hours and work locations. The teams of buildings are located in our offices in Ghent, Hasselt and Brussels. You are welcome in one of our offices at least 2 days a week because we value team spirit and knowledge sharing. The other days you can work from home, which allows you to combine travel times with a good work and life balans.
  Mission

HL16
As an engineer in MEP :
You act as a the main contact point for MEP related topics;

You take the lead on a team of BIM modelers MEP, engineers and experts in MEP;

You ensure that the projects assigned to you are executed in accordance with our quality system and H&S rules;

You act as an electricity enginer on projects from A to Z (drafting the principles for the design of installations/equipment/works, ensuring the correct dimensions of installations/structural requirements/equipment/works, checking the drafting and progress of graphic documents and summary measurement sheets, ...);

You strengthen an integrated design process by looking across disciplines;

You collaborate constructively with external partners (such as architects, other design and engineering firms, contractors, subcontractors, etc.);

Continu knowledge sharing and development through Tractebel school for your further growth and development, to enhance the innovative capacity and quality image of Tractebel.
Every day with Tractebel is your chance to make the world more resilient, livable, energised and ultimately more sustainable. To shape and enhance the lives of millions of people. To apply your talent in multidisciplinary teams with boundless creativity. To learn and grow with world-class experts at your side. To leave a game-changing engineering legacy you can be proud of in your community and communities around the world.
sustainable and social impact
Accelerate the transition to a carbon-neutral future for people and the planet we all share.
Work alongside experts who imaginatively challenge convention in the search for solutions.
Join a community where youu2019re genuinely valued and appreciated with leaders who champion you to success.
Benefit from continuous opportunities for learning and professional growth within ENGIE group.
Gaetano, HVAC & energy efficiency engineer, tells us about his positive impact​
Let's meet Gaetano, one of our imaginative experts who makes the world more resilient, livable, energized and ultimately more sustainable.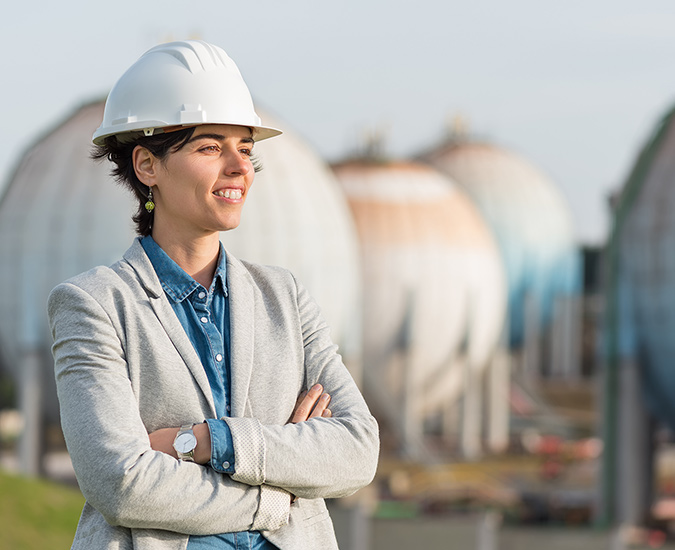 Profile
You hold a master's degree in electricity, electromechanics or equivalent through experience;

You have a background in electricity. Knowledge of other techniques is a plus;

You have at least 5 years of relevant experience;

You have knowledge in high-voltage systems within buildings, safety and security systems, elevators;

You have knowledge of several low voltage systems such as, Data Networks, Video Surveillance, Access Control, Nurce Call, brand detection, Digital Signage, audiovisual systems, conference & interpretation systems, sound reinforcement, Public Address/Voice Alarm, automation and control-command and/or BMS;

You have a profound knowledge of Dutch and good knowledge of English;

You have good communication skills;

You are customer oriented and flexible;

You have and establish good contacts with architects, contractors, clients;

You are a team player.
Bewerben
Find your path to positive impact in the sector thatu2019s right for you.