Senior Transport Economist
Brussels - ENGIE Tower
Technisch
Geschoold (3 < Ervaring < 15 jaar)
Ref: URB00000324
Solliciteren
Share
Realiseer jouw positieve impact
Tractebel is a global community of 5000 imaginative experts engineering a carbon-neutral future. Through our game-changing solutions for complex energy, urban, nuclear and water projects, we help our clients create a positive impact towards a sustainable world, where people, planet and profit collectively thrive.
Work environment
You will join a multidisciplinary team specialising in mobility, regional and urban development, policy advice and environment.We are looking for an economist with a special interest in feasibility and socio-economic evaluations, planning and operational studies regarding transport infrastructures and systems, urban mobility, green transport. You will work on major projects, including projects that might involve short-term assignments abroad.
  Mission
We are looking for an experienced economist with specific background and experience in at least one – and preferably several – of the following themes: urban & regional development, transport & mobility, public-private-partnerships & concessions, sustainability & environment, regarding one or several transport modes: urban/regional public transport, rail, road, inland navigation

You are familiar with planning, programming and evaluating transport infrastructures and services. You can quantify potential externalities and impacts of transport modes, including those related to the environment, climate change and air quality. In addition, you know how to address policy questions such as institutional frameworks and regulations in support of the above strategic areas. Naturally, you keep abreast of recent developments in the transport sectors globally

You will manage or contribute to analytical studies on transport (transport economics, planning, governance, transport assets management, tariff policies, demand management, smart mobility and new technologies)

You have experience with and are motivated by the economic (and ideally also financial and contractual) aspects of the areas above

Your role will be identifying, securing, launching and managing (parts of) projects. These will examine the economic feasibility, financing (& ideally contracting) as well as the impacts of plans for regional and urban development, execution of major infrastructures, or studying the economic aspects of strategic policy decisions. Usually this implies engaging with and managing complex stakeholder relations as well

You will join a multidisciplinary team which provides services to national and international clients. These are typically public, public-private-partnerships or fully private. The team's work focuses on the desirability, feasibility, impacts, financing and execution of major infrastructure projects in the areas above

You will act as a senior expert in your domain in – and/or manage - a large variety of projects and studies within Tractebel and the ENGIE group, some of which are major international projects. Occasionally this may involve short-term assignments abroad
Elke dag bij Tractebel is jouw kans om de wereld veerkrachtiger, leefbaarder, energieker en uiteindelijk duurzamer te maken. Om het leven van miljoenen mensen vorm te geven en te verbeteren. Om jouw talent aan te wenden in multidisciplinaire teams met een grenzeloze creativiteit. Om te leren en te groeien met experts van wereldklasse aan jouw zijde. Om een technische erfenis na te laten waarop je trots kunt zijn, zowel in jouw gemeenschap als in gemeenschappen over de hele wereld.
Duurzame en sociale impact
Versnel de overgang naar een koolstofneutrale toekomst voor zowel de mensen als de planeet die we allemaal delen.
Werk samen met experts die op vindingrijke wijze de standaardpraktijken uitdagen in de zoektocht naar oplossingen.
Word lid van een gemeenschap waar je echt wordt gewaardeerd, met leiders die jouw pad naar succes begeleiden.
Maak gebruik van de voortdurende mogelijkheden om (bij) te leren en op professioneel vlak te groeien binnen de ENGIE Groep.
Salima, consulent transport en mobiliteit, vertelt over haar positieve impact​
Maak kennis met Salima, een van onze vindingrijke experts die de wereld veerkrachtiger, leefbaarder, energieker en uiteindelijk duurzamer maken.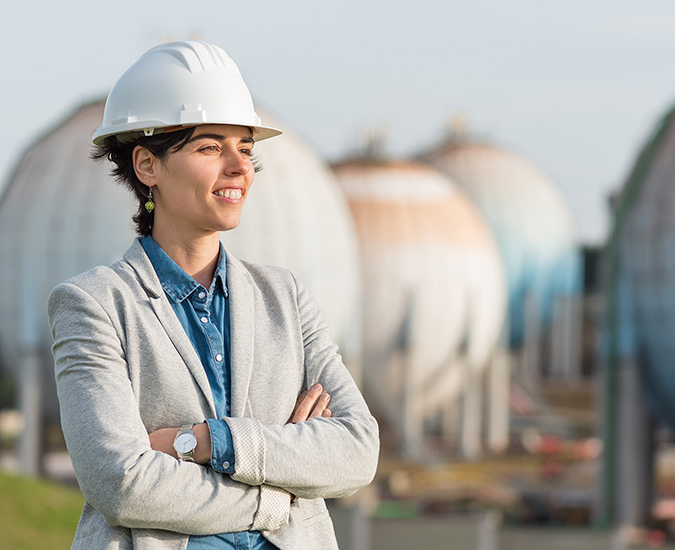 Profile
You hold a Master's degree in a quantitative Economics discipline e.g. Applied Economics, Business Engineering, Management etc. Candidates with backgrounds in Engineering, Architecture, Urbanism and related disciplines may be eligible as well, if their CVs clearly show Economics qualifications and experience

You have minimum 10 years prior relevant work experience

You can demonstrate ability to function effectively as team leader or team member of multi-disciplinary teams

Experience of working on studies or missions for international public institutions would be an advantage

You have excellent social and communication skills, you lead presentations and discussions with ease

You can manage a team and can handle strict deadlines and prioritise work at team level

You have a solid mastery of English, and French or Dutch. Knowledge of other languages (e.g. Spanish, Portuguese, German) is considered beneficial

You are willing and enthusiast to work in our different office locations (Brussels, Antwerp, Ghent, Hasselt), depending on the needs
Solliciteren
Vind de weg naar positieve impact in de sector die bij je past.