Design Engineer HVAC - Nuclear
Brussels - ENGIE Tower
Technisch
Geschoold (3 < Ervaring < 15 jaar)
Ref: NUC00000937
Solliciteren
Share
Realiseer jouw positieve impact
Tractebel is a global community of 5000 imaginative experts engineering a carbon-neutral future. Through our game-changing solutions for complex energy, urban, nuclear and water projects, we help our clients create a positive impact towards a sustainable world, where people, planet and profit collectively thrive.
The HVAC/Fire Team, which is part of "Métier Nuclear Safety & Engineering", is in charge of the following activities:

HVAC systems design and modifications studies from feasibility up to the commissioning of the new or modified installation.
Diagnoses, performance analysis and performance optimization of existing HVAC systems in nuclear and non-nuclear facilities.
Modelling of HVAC-circuits, simulation of complex situations.
Operations & Maintenance support for HVAC equipment.
Design specifications, procurement specifications, implementation & start-up of HVAC installations.
Mission
• Provide technical expertise for the preparation of bids,
• Determine the best technical solutions to be provided to the customer,
• Manage the conceptual design, preliminary design and calculations (Thermal, Flow, ,..),
• Simulate HVAC-circuits, to validate and optimize design,…
• Elaborate the studies and technical specifications,
• Manage the contract time schedule, cost and quality and
• Follow-up the site activities.
Elke dag bij Tractebel is jouw kans om de wereld veerkrachtiger, leefbaarder, energieker en uiteindelijk duurzamer te maken. Om het leven van miljoenen mensen vorm te geven en te verbeteren. Om jouw talent aan te wenden in multidisciplinaire teams met een grenzeloze creativiteit. Om te leren en te groeien met experts van wereldklasse aan jouw zijde. Om een technische erfenis na te laten waarop je trots kunt zijn, zowel in jouw gemeenschap als in gemeenschappen over de hele wereld.
Duurzame en sociale impact
Versnel de overgang naar een koolstofneutrale toekomst voor zowel de mensen als de planeet die we allemaal delen.
Werk samen met experts die op vindingrijke wijze de standaardpraktijken uitdagen in de zoektocht naar oplossingen.
Word lid van een gemeenschap waar je echt wordt gewaardeerd, met leiders die jouw pad naar succes begeleiden.
Maak gebruik van de voortdurende mogelijkheden om (bij) te leren en op professioneel vlak te groeien binnen de ENGIE Groep.
Anicet, nucleair ingenieur, vertelt over zijn positieve impact.​
Maak kennis met Anicet, een van onze vindingrijke experts die de wereld veerkrachtiger, leefbaarder, energieker en uiteindelijk duurzamer maken.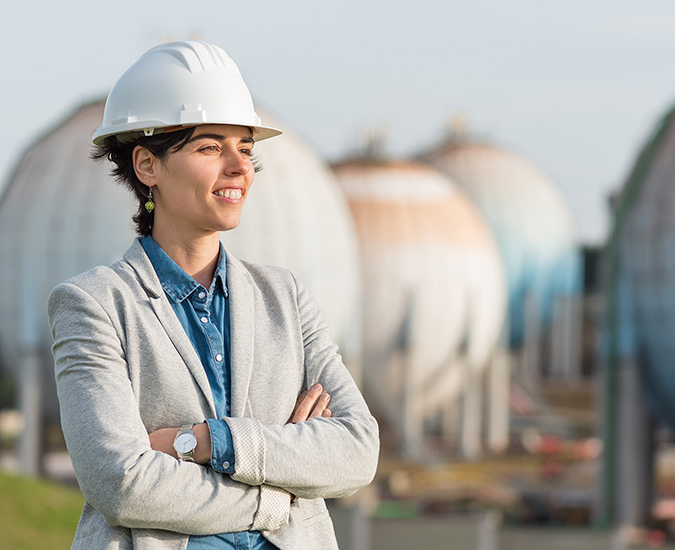 Profile
Mechanical / electromechanical background with at least 5 years in HVAC engineering field (on-site activities is an asset),
• Good language skills : Dutch or French and English,
• Good listener and communicator,
• Good ability to draft reports, technical papers and synthesis documents,
• Inquiring and critical mind, dynamic, rigorous, pragmatic,
• Capacity to assume responsibilities and to take initiative and an ability to work autonomously,
• Client and solution oriented mind-set,
• Willing to provide guidance to your less experienced team members and to transfer your expertise and know-how,
• Committed to meet the deadlines and care for quality and safety,
• Team player and capacity to develop personal contacts.

Your are willing to work in Belgium and/or The Netherlands

Solliciteren
Vind de weg naar positieve impact in de sector die bij je past.