Business Development and Sales Manager Buildings
Brussels - ENGIE Tower
Verkoop, Marketing & BD
Geschoold (3 < Ervaring < 15 jaar)
Ref: URB00000447
Solliciteren
Share
Realiseer jouw positieve impact
Tractebel is a global community of 5000 imaginative experts engineering a carbon-neutral future. Through our game-changing solutions for complex energy, urban, nuclear and water projects, we help our clients create a positive impact towards a sustainable world, where people, planet and profit collectively thrive.
Work environment
The product line "Urban" oversees all projects related to:
City consultancy in the domains of urban planning, mobility, sustainability & policy, environment and Buildings

Engineering of transport infrastructure and Buildings
Our Business Development and Sales team is looking for a Business Development and Sales Manager to sustain the growth of the URBAN team.
Mission
Your job will consist both on Business Development activities (about 20% of your time) and Sales which means Leading Tender competitions (about 80% of your time):
Sales Function

You deliver commercial proposals to selected key clients (public institutions, private developers, various entities of ENGIE) in the domain of buildings engineering & consultancy

You have a strong knowledge of the business of engineering and clearly understand how to deliver winning commercial offers

In the context of Tender competitions, you are able to act as a Team Leader and coordinate internal experts and external partners (such as Architects) to deliver winning tenders. This requires as well a solid technical expertise in the domain of Buildings engineering

Business Development Function

You have a relevant network of external partners (architects, engineering firms and/or Clients (such as Real Estate Developers))

You pro-actively approach selected Key Customers, understand their needs and propose relevant solutions for them

You easily communicate with other team members to share relevant market intelligence

The geographical focus is the wide Brussels Region
Elke dag bij Tractebel is jouw kans om de wereld veerkrachtiger, leefbaarder, energieker en uiteindelijk duurzamer te maken. Om het leven van miljoenen mensen vorm te geven en te verbeteren. Om jouw talent aan te wenden in multidisciplinaire teams met een grenzeloze creativiteit. Om te leren en te groeien met experts van wereldklasse aan jouw zijde. Om een technische erfenis na te laten waarop je trots kunt zijn, zowel in jouw gemeenschap als in gemeenschappen over de hele wereld.
Duurzame en sociale impact
Versnel de overgang naar een koolstofneutrale toekomst voor zowel de mensen als de planeet die we allemaal delen.
Werk samen met experts die op vindingrijke wijze de standaardpraktijken uitdagen in de zoektocht naar oplossingen.
Word lid van een gemeenschap waar je echt wordt gewaardeerd, met leiders die jouw pad naar succes begeleiden.
Maak gebruik van de voortdurende mogelijkheden om (bij) te leren en op professioneel vlak te groeien binnen de ENGIE Groep.
Gaetano, HVAC- & energie-efficiëntie-ingenieur, vertelt over zijn positieve impact​
Maak kennis met Gaetano, een van onze vindingrijke experts die de wereld veerkrachtiger, leefbaarder, energieker en uiteindelijk duurzamer maken.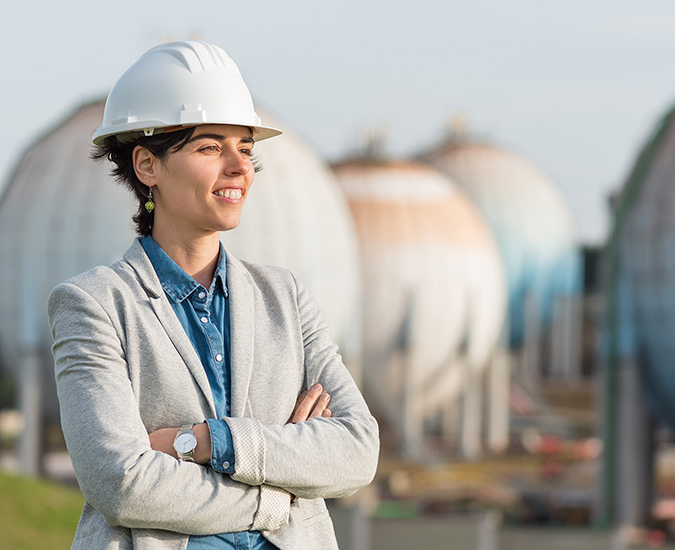 Profile
The mindset: sustainable development is a topic that you are interested in and you are to work for a company who acts against Climate change

You have a Master Degree in civil engineering, architecture or engineer-architect

You have about 10 years of experience in the domain of Buildings engineering

Experience in Business Development and buildings Tenders will be considered as an asset

You are bilingual (French/Dutch). English will be considered as a plus

You are client oriented and are willing to develop your professional network. In this sense, you are an initiative take

You constantly challenge your skills and are eager to learn, especially in the domain of sustainable buildings engineering

You are a team player and openly share your knowledge with colleagues

You have advanced knowledge of Microsoft Office

Experience with Customer Relations Management tools such as Salesforce is a plus
Solliciteren
Vind de weg naar positieve impact in de sector die bij je past.