Engineer your positive impact
Tractebel is a global community of 5000 imaginative experts engineering a carbon-neutral future. Through our game-changing solutions for complex energy, urban, nuclear and water projects, we help our clients create a positive impact towards a sustainable world, where people, planet and profit collectively thrive.
Work environment
You will work as Senior Project Engineer HVAC for our department Building & Complex Structures which is responsible for engineering and consultancy services related to the development and realisation of Buildings, including Residential, Tertiary and Industrial Buildings, Sport Infrastructures and consultancy missions related to buildings. These projects cover feasibility, basic design, detailed design, technical assistance during construction and on-site construction follow-up. Our activity is mainly situated in Belgium, even though we have projects worldwide in specific market segments.
Mission
You lead, motivate and manage a project team of multi-disciplinary engineers and draftsmen for your projects (teams consisting of structural, MEP, acoustical, …. Engineers depending on the project);

Depending on the scale of the project you are also in charge as the lead engineer HVAC on your projects;

You are responsible for ensuring that the budget, the timing and the quality of our engineering services and the works on site. You will make sure that the projects assigned to you will be executed in accordance to our quality system and our H&S rules;

You report progress for all your projects on a monthly basis;

You participate as the lead engineer HVAC of your projects with emphasis on conceptual competences;

You enhance an integrated design process by looking transversally over the different disciplines involved;

You prepare and submit tenders and contracts (assistance of our sales team);

You work together with external partners (such as architects, other design and engineering consultancies, subcontractors, contractors during the construction phase, etc.) in a constructive way;

You manage the financial aspect.
Every day with Tractebel is your chance to make the world more resilient, livable, energised and ultimately more sustainable. To shape and enhance the lives of millions of people. To apply your talent in multidisciplinary teams with boundless creativity. To learn and grow with world-class experts at your side. To leave a game-changing engineering legacy you can be proud of in your community and communities around the world.
sustainable and social impact
Accelerate the transition to a carbon-neutral future for people and the planet we all share.
Work alongside experts who imaginatively challenge convention in the search for solutions.
Join a community where you're genuinely valued and appreciated with leaders who champion you to success.
Benefit from continuous opportunities for learning and professional growth within ENGIE group.
Gaetano, HVAC & energy efficiency engineer, tells us about his positive impact​
Let's meet Gaetano, one of our imaginative experts who makes the world more resilient, livable, energized and ultimately more sustainable.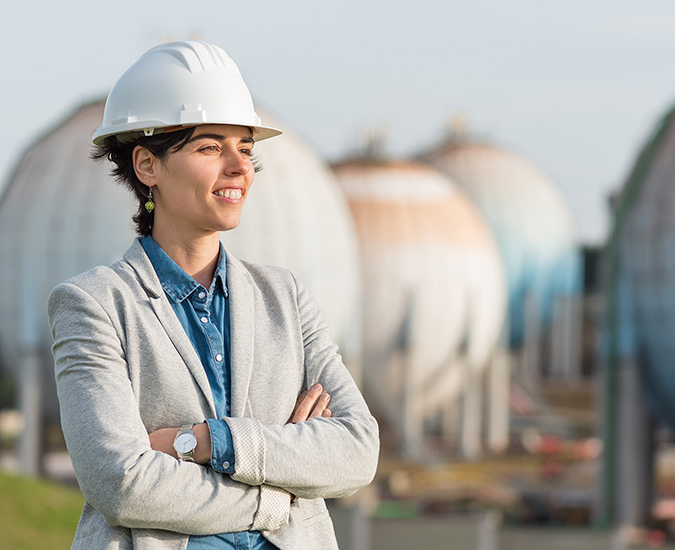 Profile
You have a Master degree in Engineering Science;

You have at least 15 years of engineering experience (with HVAC background);

You are rather a specialist/expert in HVAC;

A certain background in BIM applications is an asset;

The projects you worked on were mainly building projects with architectural ambition and efficiency design;

You were involved in all aspects and phases of your projects: competition, pre-design, studies, tender, execution, management,…);

You have experience with competitive bidding (competitions): conceptual design, quick estimation of building cost, definition and negotiation of the fee, presentation to the client or authorities, etc;

You have good communication skills;

You are client oriented and flexible;

You have and create good contacts with architects;

You are a team player;

You are prepared to work with teams in our different regional offices (Gent, Brussel, Namur and Hasselt);

Mobility by car is necessary so an international driving license "B" is required.
Tractebel welcomes candidates from all backgrounds, and actively promotes Diversity in the workforce.
Apply
Find your path to positive impact in the sector that's right for you.