Engineer your positive impact
Tractebel est une communauté mondiale de 5000 experts imaginatifs qui conçoivent un avenir neutre en carbone. Grâce à nos solutions révolutionnaires pour des projets énergétiques, urbains, nucléaires et hydrauliques complexes, nous aidons nos clients à créer un impact positif vers un monde durable, où les personnes, la planète et le profit prospèrent collectivement.

Environnement de travail
TRACTEBEL vous propose de relever le défi suivant : Accompagner le développement de nos activités dans le domaine de l'énergie, en particulier sur les marchés gaz, LNG et énergies nouvelles (hydrogène, biogaz, PV), en France et à l'international
Rattaché au Directeur commercial & Marketing France, et en lien avec le Directeur de la direction Énergie, vos missions principales seront :
Participer à la définition de la stratégie de développement commercial de la direction métier Énergie
Établir un plan de prospection et de veille commerciale des marchés cibles de la direction métier Énergie, en assurer la mise en œuvre et le suivi
Participer à la définition de la stratégie d'offre, intervenir au stade de la candidature (pré-qualification / EOI)
Préparer et animer les Comités de prospection qui réunissent les acteurs du développement commercial de la direction Energie France. Assurer la coordination avec la « business line » métier groupe
Manager un business developer
Ce poste est basé à Gennevilliers (92). De fréquents déplacements en France et à l'International sont à prévoir.
Every day with Tractebel is your chance to make the world more resilient, livable, energised and ultimately more sustainable. To shape and enhance the lives of millions of people. To apply your talent in multidisciplinary teams with boundless creativity. To learn and grow with world-class experts at your side. To leave a game-changing engineering legacy you can be proud of in your community and communities around the world.
sustainable and social impact
Accelerate the transition to a carbon-neutral future for people and the planet we all share.
Work alongside experts who imaginatively challenge convention in the search for solutions.
Join a community where youu2019re genuinely valued and appreciated with leaders who champion you to success.
Benefit from continuous opportunities for learning and professional growth within ENGIE group.
Florian, Hydrogen consultant at Tractebel, tells us about his positive impact​
Let's meet Florian, one of our imaginative experts who makes the world more resilient, livable, energized and ultimately more sustainable.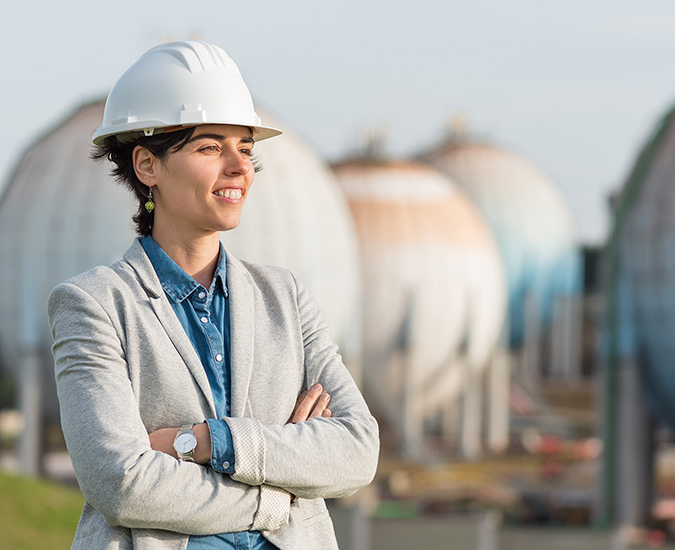 Profile
Diplômé/e d'une école d'ingénieurs ou d'une école de commerce, vous avez 2 à 5 ans d'expérience professionnelle minimum dont une partie significative dans une fonction commerciale idéalement acquise dans une société d'ingénierie spécialisée dans la réalisation de projets clés en main dans les domaines du pétrole / gaz, de l'énergie, de l'industrie et secteurs connexes dont renouvelables.
Vous pourrez vous appuyer sur votre connaissance fine des acteurs des marchés cibles, y compris sur les marchés émergents.
Animateur d'équipe, doté/e d'un fort esprit entrepreneurial, votre anglais est courant tant à l'oral qu'à l'écrit.
Tractebel accueille des candidats de tous les horizons et promeut activement la diversité au sein de ses collaborateurs.
Apply
Find your path to positive impact in the sector thatu2019s right for you.