Engineer your positive impact
Tractebel is a global community of 5000 imaginative experts engineering a carbon-neutral future. Through our game-changing solutions for complex energy, urban, nuclear and water projects, we help our clients create a positive impact towards a sustainable world, where people, planet and profit collectively thrive.
Work environment
In the context of the operation and lifetime extension of power plants (in Belgium and abroad), lots of equipment have to be replaced and will be found obsolete. Suitable replacement has to be found and tested to conform to nuclear qualification requirements. Lifetime extension plans have to be defined to demonstrate the capacity of the equipment to go beyond their original lifetime. Furthermore, design upgrade projects required qualification of components to guarantee the safe operation of the plant.
 Mission
Support to the utilities for the identification of the obsolete components (through various methods, including contacts with the original supplier, stock analysis…);

Managing contacts with the suppliers to evaluate alternative solutions;

Evaluating possible options for re-stocking;

Research of substitute products for obsolete equipment;

Validate design changes between original and current equipment;

Draft specifications and technical requisition files for purchasing of Instrumentation equipment;

Meet experts assigned by Suppliers, Client, Safety Authority...

Management of hardware qualification process of instrumentation equipment

regarding nuclear safety;

Draft qualification programs and justifications according to current referential;

Evaluation and choice of test laboratories;

Place orders and follow up of the Contract;

Follow up of qualification tests;

Draft qualification reports;

Present and defend hardware qualification in front of the Client and the Belgian nuclear Safety Authority;

Perform technical Audits of suppliers of qualified equipment in Belgium and abroad and draft audit reports;
Every day with Tractebel is your chance to make the world more resilient, livable, energised and ultimately more sustainable. To shape and enhance the lives of millions of people. To apply your talent in multidisciplinary teams with boundless creativity. To learn and grow with world-class experts at your side. To leave a game-changing engineering legacy you can be proud of in your community and communities around the world.
sustainable and social impact
Accelerate the transition to a carbon-neutral future for people and the planet we all share.
Work alongside experts who imaginatively challenge convention in the search for solutions.
Join a community where you're genuinely valued and appreciated with leaders who champion you to success.
Benefit from continuous opportunities for learning and professional growth within ENGIE group.
Anicet, nuclear engineer, tells us about his positive impact. ​
Let's meet Anicet, one of our imaginative experts who makes the world more resilient, livable, energized and ultimately more sustainable.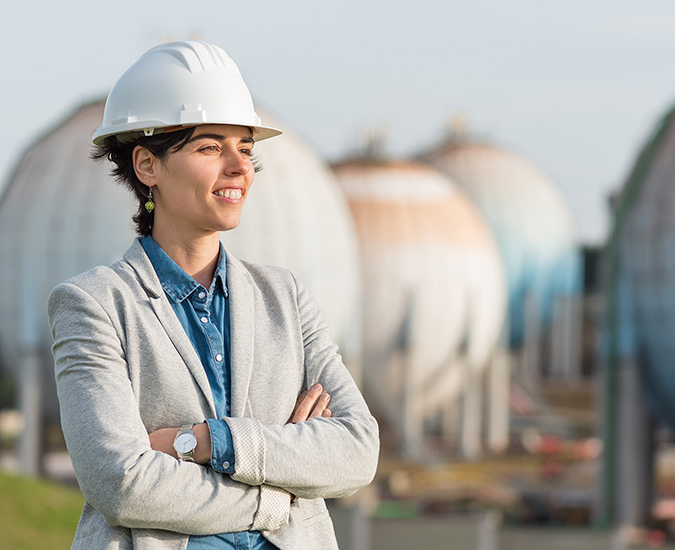 Profile
Civil/Industrial Engineer ;
Knowledge in electricity and/or instrumentation, quality assurance, standards,…
Open to quality and safety cultures;
Experiences in safety sector (nuclear/ industry/ railways/ aeronautics,…)
At least 5 years work experience is required / 15+ years of work experience is required;
Knowledge in nuclear power plant electrical, instrumentation and systems;
Knowledge in the components composing the systems and how they operate;
Developed written communication skills;
Pragmatic and solution oriented;
Speaking/writing in English, functional knowledge of French and/or Dutch;
Curious, motivated to learn, autonomous, willing to travel, the ideal candidate should also have a critical mind and team spirit.
Tractebel welcomes candidates from all backgrounds, and actively promotes Diversity in the workforce.
Apply
Find your path to positive impact in the sector that's right for you.