Engineer your positive impact
Tractebel is a global community of 5000 imaginative experts engineering a carbon-neutral future. Through our game-changing solutions for complex energy, urban, nuclear and water projects, we help our clients create a positive impact towards a sustainable world, where people, planet and profit collectively thrive.
Work environment
Our product team "Ports & Waterways – Electro-Mechanical-Engineering" is specialized in the design of heavy duty machinery required for the operation of movable bridges, lock doors, gate valves, river barrages, flood protection doors, etc. Our team counts 10 engineers and designers and is located in the Tractebel office of Antwerp and Namur.
We are looking for a mechanical designer (Solidworks, AutoCAD), who will be responsible for the modelling and drawing of heavy duty machinery, required for the operation of water infrastructure.
Tractebel applies the philosophy of flexible working hours and work locations. You are welcome in our office in Antwerp, and this for at least 2 days a week. On the other days you can work from home, thus avoiding long travel times and a good work-life balance. Because we value team spirit and knowledge sharing within the team, we meet on Tuesdays and Fridays in the Antwerp office.
  Mission
Based on the input of clients, engineers and colleague designers, you model heavy duty machinery in Solidworks and implement it in the general 3D model for interface check and clash detection of models from other disciplines (Civil, steel design, infrastructure, etc.). You look for solutions to solve mechanical problems. You consider how the machinery can be assembled and disassembled and how the required maintenance can by performed.
After the model is completed and approved, you make the required drawings for construction and maintenance.
You work part time at home and part time in the office, you communicate with your colleagues and team members in an efficient way.
Sometimes you go on site (infrastructure) or you visit clients or suppliers for meetings or technical reviews purposes.
Every day with Tractebel is your chance to make the world more resilient, livable, energised and ultimately more sustainable. To shape and enhance the lives of millions of people. To apply your talent in multidisciplinary teams with boundless creativity. To learn and grow with world-class experts at your side. To leave a game-changing engineering legacy you can be proud of in your community and communities around the world.
sustainable and social impact
Accelerate the transition to a carbon-neutral future for people and the planet we all share.
Work alongside experts who imaginatively challenge convention in the search for solutions.
Join a community where youu2019re genuinely valued and appreciated with leaders who champion you to success.
Benefit from continuous opportunities for learning and professional growth within ENGIE group.
Salima, transport & mobility consultant, tells us about her positive impact​
Let's meet Salima, one of our imaginative experts who makes the world more resilient, livable, energized and ultimately more sustainable.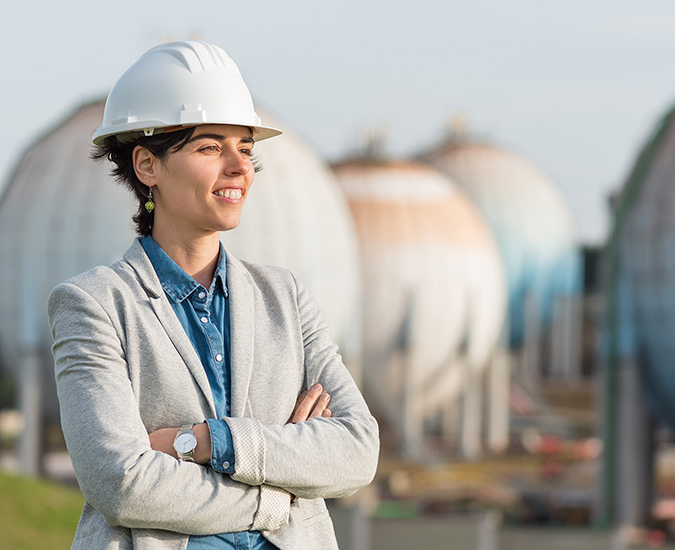 Profile
You are a qualified Bachelor or Master in Mechanical Engineering, or equivalent by experience.
You are passioned by mechanical engineering and have a good knowledge of design norms and regulations
You have 3D modelling experience in Solidworks in machine design and heavy duty mechanical equipment:

excellent modelling and drawing skills
knowledge of GD&T
experience in set up of templates (part, assembly, BOM and drawing)
knowledge of VBA to automate modelling and drafting processes is an asset

You have excellent communication skills.
You are a team player.

Excellent knowledge of Dutch and English is required, written and orally.
Apply
Find your path to positive impact in the sector thatu2019s right for you.