Engineer your positive impact
Tractebel is a global community of 5000 imaginative experts engineering a carbon-neutral future. Through our game-changing solutions for complex energy, urban, nuclear and water projects, we help our clients create a positive impact towards a sustainable world, where people, planet and profit collectively thrive.
 Mission
You will be able to manage the various aspects relating to electrical power for construction or renovation projects at conventional and nuclear power stations.
In addition, you will be able to take on the following tasks :
Take charge of design, use of calculation software's, perform renovation and optimization studies for electrical systems, in compliance with local and international standards and regulations.
Set out the ratings of equipment, technical specifications and the general design of electrical systems, including generators, generator protections, generator breakers, power transformers, MV and LV motors, AC and DC electrical boards, DC and Safe AC systems, emergency diesel generating sets, cabling,...
As Contract Owner take charge of the invitations to tender, the analysis and technical-commercial negotiation of bids as well as the awarding of contracts for the supply of electrical equipment or services.
Oversee the management of interfaces relating to other technical disciplines or with the customer's installation.
Conduct a technical-commercial follow-up of contracts.
Take part in factory tests, in the supervision of on-site assembly and in commissioning tests for electrical equipment or systems.
Provide consulting in the field of electrical systems of nuclear and conventional generation units.
Keep an eye on changes on the market, best practices as well as advances in electrical/ nuclear standards and regulatory requirements.
Participate in the improvement of methods used in the electrical engineering field.
Every day with Tractebel is your chance to make the world more resilient, livable, energised and ultimately more sustainable. To shape and enhance the lives of millions of people. To apply your talent in multidisciplinary teams with boundless creativity. To learn and grow with world-class experts at your side. To leave a game-changing engineering legacy you can be proud of in your community and communities around the world.
sustainable and social impact
Accelerate the transition to a carbon-neutral future for people and the planet we all share.
Work alongside experts who imaginatively challenge convention in the search for solutions.
Join a community where you're genuinely valued and appreciated with leaders who champion you to success.
Benefit from continuous opportunities for learning and professional growth within ENGIE group.
Anicet, nuclear engineer, tells us about his positive impact. ​
Let's meet Anicet, one of our imaginative experts who makes the world more resilient, livable, energized and ultimately more sustainable.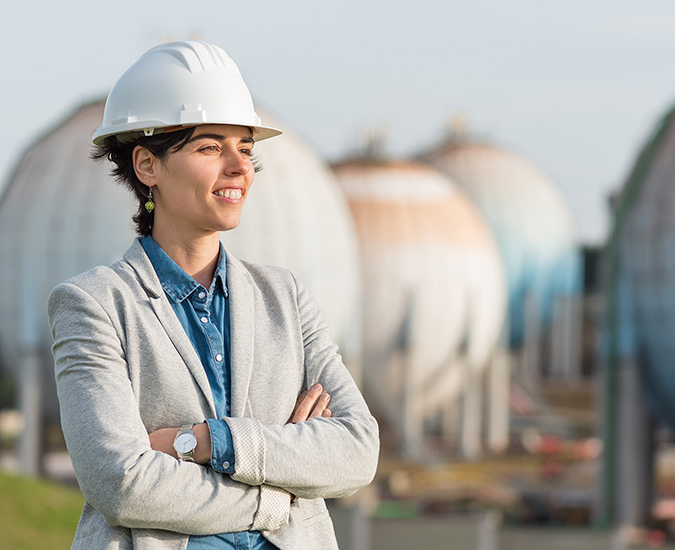 Profile
Recent master in electrical engineering.
You must have an interest in the analysis and research of solutions to a variety of technical problems in the area of electrical power systems.
You have proficient knowledge of French/Dutch and a good grasp of English.
You are motivated and able to work well in a multi-disciplinary team.
Customer-satisfaction must be part of your day-to-day vision.
You have a dynamic personality and a proactive and innovative approach to work.
You are independent and have an acute sense of responsibility, You are rigorous.
You are mobile and open to missions abroad (short or medium-term).
Tractebel welcomes candidates from all backgrounds, and actively promotes Diversity in the workforce.
Apply
Find your path to positive impact in the sector that's right for you.