Engineer your positive impact
Tractebel is a global community of 5000 imaginative experts engineering a carbon-neutral future. Through our game-changing solutions for complex energy, urban, nuclear and water projects, we help our clients create a positive impact towards a sustainable world, where people, planet and profit collectively thrive.
Work environment
The Geo Engineering team, part of the INFRASTRUCTURES Business Area of Tractebel ENGIE, is looking for a passionate and driven Geotechnical Lead Engineer to work on Infrastructure projects. The Geo Engineering team is involved in a wide range of projects in collaboration with other Tractebel and ENGIE Group entities, both in Belgium and internationally.
The Geo Engineering team consists of about 40 engineers (geotechnics, geology, hydrogeology) working on projects in Brussels, Ghent, Antwerp, Hasselt and Namur.
Mission
In the team that carries out project studies and monitors project implementation, you are responsible for the following tasks :
You coach, motivate, work with a (small) project team of monodisciplinary engineers (geotechnics, civil engineering, ...) for your projects;

You determine the needs and the choice of procedures with regard to

Soil research (geotechnical/geophysical/hydrogeological/geological);

Foundation techniques (pile foundations, soil improvements, foundations on steel);

Stability issues: retaining walls, slope stability, etc. and drawing up the technical specifications for them.

You execute calculations;

You draw up the technical specifications for the above;

You interpret the results of soil research;

You are responsible for the classic and special calculations, the modelling of terrains and the interaction between soil and structures;

You are responsible for ensuring that the budget, the agreed scope, the timing and the quality of the engineering works are carried out as required. You ensure that the projects assigned to you are carried out in accordance with our quality system and our H&S rules;

You support (young) engineers by actively participating in their training program
Every day with Tractebel is your chance to make the world more resilient, livable, energised and ultimately more sustainable. To shape and enhance the lives of millions of people. To apply your talent in multidisciplinary teams with boundless creativity. To learn and grow with world-class experts at your side. To leave a game-changing engineering legacy you can be proud of in your community and communities around the world.
sustainable and social impact
Accelerate the transition to a carbon-neutral future for people and the planet we all share.
Work alongside experts who imaginatively challenge convention in the search for solutions.
Join a community where youu2019re genuinely valued and appreciated with leaders who champion you to success.
Benefit from continuous opportunities for learning and professional growth within ENGIE group.
Gaetano, HVAC & energy efficiency engineer, tells us about his positive impact​
Let's meet Gaetano, one of our imaginative experts who makes the world more resilient, livable, energized and ultimately more sustainable.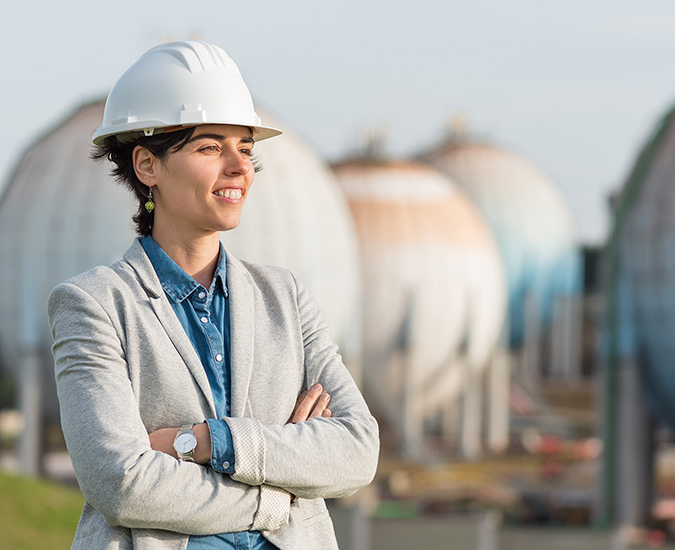 Profile
You are a civil or industrial engineer (civil engineering, mining/geotechnical, bioengineering)

You have at least 10 years of experience in the field of calculations and are specialised/interested in geotechnical engineering;

You have knowledge of the classic geotechnical software packages (Plaxis, Flac, D-Sheet, Foxta, ...) or are willing to learn to use them;

You are fluent in Dutch and have a good knowledge of English. Knowledge of French is a plus.

You have good communication skills and are a team player;

You are dynamic, flexible, can work autonomously, like to take initiatives, are quick to take decisions, have a listening ear and offer the customer tailor-made solutions;

You are stress-resistant and know how to keep your focus under pressure with a healthy dose of assertiveness and diplomacy;

You are looking for a mix of field work and office work.
Tractebel welcomes candidates from all backgrounds, and actively promotes Diversity in the workforce.
Apply
Find your path to positive impact in the sector thatu2019s right for you.