Engineer your positive impact
Tractebel is a global community of 5000 imaginative experts engineering a carbon-neutral future. Through our game-changing solutions for complex energy, urban, nuclear and water projects, we help our clients create a positive impact towards a sustainable world, where people, planet and profit collectively thrive.
Work environment
De productlijn "Urban" overziet alle projecten met betrekking tot:
- Adviesverlening in de domeinen van stedenbouw, mobiliteit, duurzaamheid & beleid, milieu en Gebouwen
- Design & Engineering van transportinfrastructuur (weg, spoor, bruggen, tunnels en multimodale knooppunten)
- Design & Engineering van complexe gebouwen
Ons "Business Development en Sales" team is op zoek naar een "Business Development en Tender Manager" om de groei van het "Buidings & Complexe Gebouwen" team in Vlaanderen te ondersteunen.
De hoofdwerkplaats zal Gent, Brussel of Hasselt zijn
  Mission
Jouw functie bestaat zowel uit Business Development (ontwikkelen/onderhouden van netwerk met externe stakeholders als het coördineren van een team van ingenieurs om aanbestedingen voor gebouwen te winnen.
Tenderfunctie
Je levert commerciële voorstellen aan geselecteerde belangrijke klanten (openbare instellingen of privé klanten) in het domain van engineering en consultancy voor gebouwen en complexe structuren.
Je hebt een goede kennis van de ingenieurswereld en begrijpt duidelijk hoe je winnende commerciële offertes kunt afleveren
In het kader van aanbestedingen ben jij in staat om op te treden als teamcoördinator en in staat interne experts en externe partners (zoals architecten) te coördineren om winnende offertes af te leveren. Dit vereist ook een goede technische expertise in het domain van bouwkunde.
Business Development functie
Je beschikt over (of tenminste de wil te ontwikkelen) een relevant netwerk van externe partners (onderaannemers, engineering partners en (publieke) klanten) een relevant netwerk van externe partners (architecten, ingenieursbureaus en/of klanten, zoals vastgoedontwikkelaar), te ontwikkelen
Je benadert proactief geselecteerde Key Customers, analyseert hun behoeften en strategieën en stelt hen relevante technische oplossingen voor
Je communiceert gemakkelijk met andere teamleden om relevante marktinformatie te delen
De geografische focus is de regio Vlaanderen
Every day with Tractebel is your chance to make the world more resilient, livable, energised and ultimately more sustainable. To shape and enhance the lives of millions of people. To apply your talent in multidisciplinary teams with boundless creativity. To learn and grow with world-class experts at your side. To leave a game-changing engineering legacy you can be proud of in your community and communities around the world.
sustainable and social impact
Accelerate the transition to a carbon-neutral future for people and the planet we all share.
Work alongside experts who imaginatively challenge convention in the search for solutions.
Join a community where youu2019re genuinely valued and appreciated with leaders who champion you to success.
Benefit from continuous opportunities for learning and professional growth within ENGIE group.
Bart, engineer, civil architect & urbanist, tells us about his positive impact​
Let's meet Bart, one of our imaginative experts who makes the world more resilient, livable, energized and ultimately more sustainable.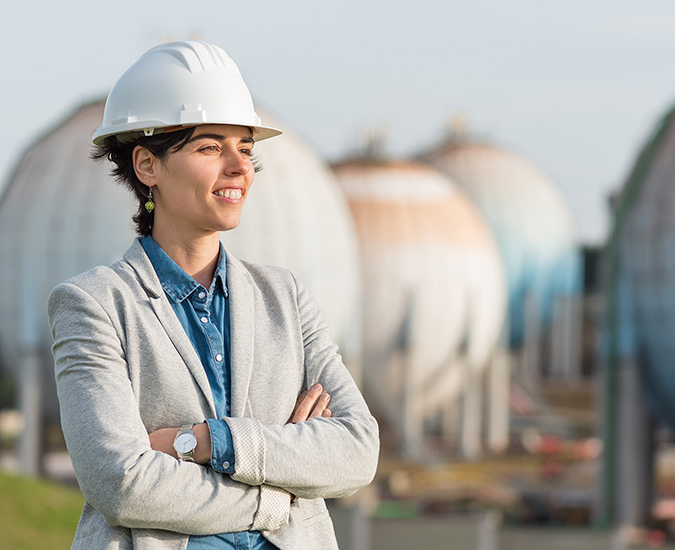 Profile
Je hebt een masterdiploma als burgerlijk ingenieur of ingenieur-architect
Je hebt ongeveer min 3 à 15 jaar ervaring in het domein van bouwkunde (uw verantwoordelijkheidsniveau wordt aangepast aan uw werkervaring)
Je bent bereid om te werken voor een bedrijf dat pioneer is in oplossingen te ontwikkelen tegen de klimaatverandering
Ervaring in Business Development en Tenders wordt beschouwd als een sterke troef
Je bent tweetalig (Nederlands (moedertaal) /Engels). Frans wordt als een pluspunt beschouwd
Je bent klantgericht en u bent bereid om jouw professioneel netwerk uit te bouwen. In die zin ben jij een initiatiefnemer
Je stelt je vaardigheden voortdurend in vraag en bent leergierig, vooral in het domein van duurzaam transport
Je bent een teamspeler en deelt graag je kennis met collega's
Je hebt een gevorderde kennis van Microsoft Office
Ervaring met Customer Relations Management tools zoals Salesforce is een pluspunt
Tractebel welcomes candidates from all backgrounds, and actively promotes Diversity in the workforce.
Apply
Find your path to positive impact in the sector thatu2019s right for you.