Réalisez votre impact positif
Tractebel is a global community of 5000 imaginative experts engineering a carbon-neutral future. Through our game-changing solutions for complex energy, urban, nuclear and water projects, we help our clients create a positive impact towards a sustainable world, where people, planet and profit collectively thrive.
Work environment
The Mechanical Equipment Department is in charge of the following tasks :
expertise in mechanical components and related Codes & Standards;

procurement and qualification of mechanical Equipment and Nuclear Fuel;

Quality Surveillance and manufacturing follow-up;

management of repair and replacement activities;

In Service Inspection and Ageing Management;

Fuel Quality Control and Handling.
Mission
As a member of the "QA/QC" section you will ensure that Tractebel's suppliers deliver and install their products with the highest level of quality to ensure nuclear safety at all times. You will have the opportunity to be involved in the full supply chain in a practical and industrial environment and this in an international setting. You will be mainly in charge of the following activities in collaboration with other sections within the mechanical department, and in close relation with the Contract Owner and the Customers.
The examination and approval of welder, weld operator, welding procedure specifications and qualifications, base and filler material purchase specifications, non-destructive examination procedures, specific qualification programs, … As such you are familiar with international material standards and welding standards.

Conduct quality control missions during manufacturing and installation of mechanical equipment in an international context. You are able to inspect welded structures and have knowledge of the examination methods used to assess their quality. You will assess the conformity of the fabrication during inspection missions at manufacturer's premises and/or during installation at the Nuclear Power Plants of Doel and/or Tihange. You will verify that the goods are meeting the requirements set forth in the technical and upfront approved technical and quality assurance documentation.

Issue inspection reports following the templates of Tractebel. You will inform the contract owner or report directly to the project manager of the outcome of your missions.

Provide technical expertise specifically related to welding and metallurgy related questions.
Chaque jour, avec Tractebel, vous aurez la possibilité de rendre notre monde plus résilient, plus vivable, plus énergique et en fin de compte plus durable. Vous contribuerez à façonner et améliorer les vies de millions de personnes, et vous mettrez votre talent au service d'équipes pluridisciplinaires à la créativité sans borne. Nous vous offrirons également la possibilité d'apprendre et de vous perfectionner auprès d'experts reconnus mondialement, et de laisser un héritage en ingénierie qui fera votre fierté au sein de votre communauté et des communautés du monde entier.
Accélérez la transition vers un avenir sans carbone pour notre planète et ses habitants.
Collaborez avec des experts qui remettent en cause les conventions de manière créative dans leur recherche de solutions
Rejoignez une communauté qui vous considère et vous apprécie sincèrement, avec des dirigeants qui vous soutiennent dans votre réussite.
Se développer ensemble au même rythme
Bénéficiez en permanence de possibilités d'apprentissage et de développement professionnel au sein du groupe ENGIE. 
Anicet, ingénieur nucléaire, nous parle de son impact positif.​
Faisons la connaissance d'Anicet, l'un de nos experts créatifs qui rendent notre monde plus résilient, plus vivable, plus énergique et en fin de compte plus durable.
Ce dont nous avons besoin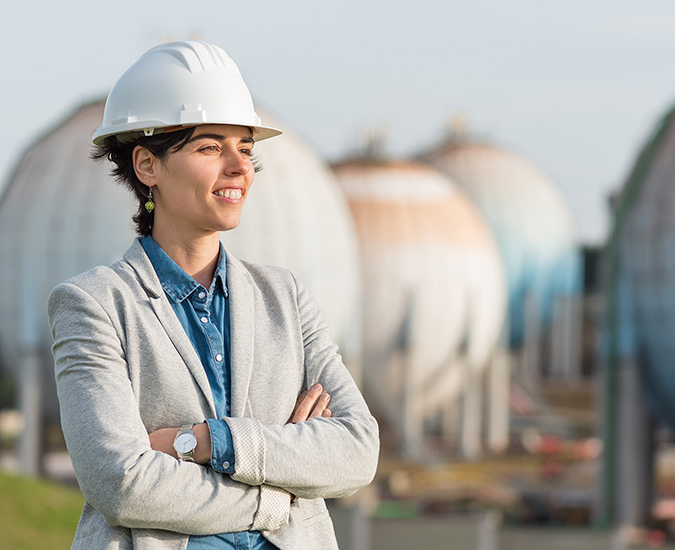 Profile
International Welding Engineer (IWE) or International Welding Technologist (IWT) with a passion for quality.

French or Dutch speaking with a professional knowledge of the English language.

Able to work with limited supervision according to predefined methodologies.

A strong interest in manufacturing processes of mechanical equipment for nuclear power plants.

Ability to draft concise reports containing factual conclusions.

Reliable and motivated to meet deadlines.

Knowledge of the nuclear industry is a plus.

Eager to work in an international context for short or long term inspection missions.

Interested to perform quality control inspections on the site of Doel or Tihange Nuclear Power Plant located in Belgium.

Flexible regarding time-schedule; resistant to stress

.
Postuler
Trouvez votre voie vers un impact positif dans le secteur qui vous correspond