Réalisez votre impact positif
Tractebel is a global community of 5000 imaginative experts engineering a carbon-neutral future. Through our game-changing solutions for complex energy, urban, nuclear and water projects, we help our clients create a positive impact towards a sustainable world, where people, planet and profit collectively thrive.
Work environment
The "Energy" Business Line of the Belgium Entity is responsible for all the engineering activities related to the development and realization of projects in the following 4 Products:
Thermal

Green Fuel

Renewable

Transmission and Distribution
These projects could go from the pre-feasibility studies up to final commissioning of the installations.

The "Thermal" Product is in charge of the following tasks related to power plants, heating/cooling applications, desalination plants and mechanical and process activities for the other product lines.
Feasibility and Basic Design.

Mechanical & Process System Studies.

Detailed Mechanical & Process Design.

Procurement of mechanical equipment including factory acceptance testing.

Mechanical & Process Design Review.

Site supervision, pre-commissioning and commissioning activities.

Audit of thermal heating/power plants installations.
The role of Tractebel can be consulting engineer, owner's engineer, due diligences or EPCM missions and involves different technologies such as : Gas fired power plant, Combined Heat and Power Plants, Biomass Power Plants, Concentrated Solar Power Plants, Desalination Units, Industrial Plants, Carbon Capture and Storage/Usage. The projects are located in Europe, Africa, Middle East, Latin America or Asia.
Mission
As Mechanical Project Engineer, you will
Deliver mechanical and process engineering services that meet Tractebel's, its customers' and applicable statutory and regulatory specifications, on time and within budget.

Perform thermodynamic analysis and power plant basic design using dedicated software's (e.g. Thermoflow)

Provide consulting in the field of power and heat generation units with variable sizes, fuel sources and complexity

Evaluate and comment the technical documents issued by contractors and manufacturers

Participate to the design, renovation and optimization studies for thermal/power systems.

Set out technical specifications and the general design of mechanical systems, including gas turbines, boilers, steam turbines and mechanical auxiliaries of energy systems.

Actively participate to the invitations to tender, the analysis and technical-commercial negotiation of bids as well as the awarding of contracts for the supply of equipment or services.

Take part in factory tests, in the supervision of on-site assembly and in commissioning tests for mechanical equipment or systems

Take part to consultancy mission, and in particular assess the performances, remaining lifetime and general condition of the main mechanical equipment in existing installations

Communicate effectively with the project team and project stakeholders, including the customer.

Aim in the short term to assume a project engineer role by incorporating cost estimate, planning and project coordinating skills.
Chaque jour, avec Tractebel, vous aurez la possibilité de rendre notre monde plus résilient, plus vivable, plus énergique et en fin de compte plus durable. Vous contribuerez à façonner et améliorer les vies de millions de personnes, et vous mettrez votre talent au service d'équipes pluridisciplinaires à la créativité sans borne. Nous vous offrirons également la possibilité d'apprendre et de vous perfectionner auprès d'experts reconnus mondialement, et de laisser un héritage en ingénierie qui fera votre fierté au sein de votre communauté et des communautés du monde entier.
Accélérez la transition vers un avenir sans carbone pour notre planète et ses habitants.
Collaborez avec des experts qui remettent en cause les conventions de manière créative dans leur recherche de solutions
Rejoignez une communauté qui vous considère et vous apprécie sincèrement, avec des dirigeants qui vous soutiennent dans votre réussite.
Se développer ensemble au même rythme
Bénéficiez en permanence de possibilités d'apprentissage et de développement professionnel au sein du groupe ENGIE. 
Florian, consultant en hydrogène, nous parle de son impact positif​
Faisons la connaissance de Florian, l'un de nos experts créatifs qui rendent notre monde plus résilient, plus vivable, plus énergique et en fin de compte plus durable.
Ce dont nous avons besoin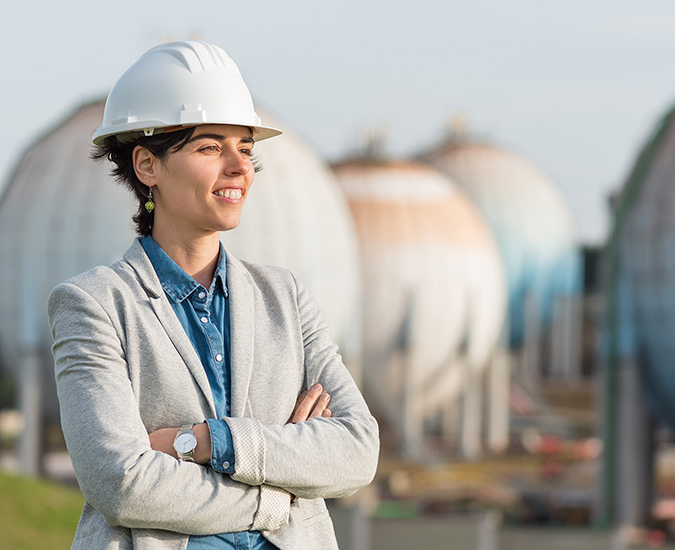 Profile
You have a Master Degree in mechanical or electromechanical engineering (or equivalent), specialty in Energy or Thermodynamic is a plus;

You are enthusiastic, proactive, empathic, driven with a passion for problem solving and the ability to work collaboratively as part of an integrated team and a strong sense of responsibility.

You have 3 to 7 years experiences in the Energy engineering or equivalent;

You have previous experiences in technical consultancy service and/or construction projects;

You have competent oral and written English communication skills;

knowledge of French or Dutch is an asset

You are flexible in participating to different projects and in assuming different tasks in parallel;

You are open to missions abroad (short or medium-term);
Postuler
Trouvez votre voie vers un impact positif dans le secteur qui vous correspond